Doing it again – Playful Awakenings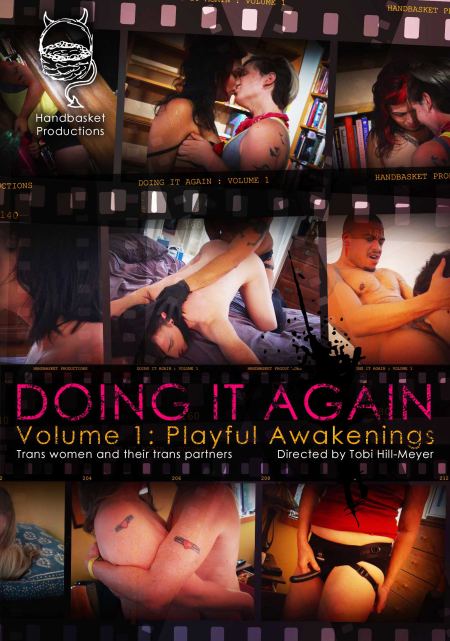 Doing it again – Playful Awakenings
Country
USA
Length
110 minutes
Year
2013
Director
Tobi Hill-Meyer
Language
English
Subtitles
German
Screening
June 25, 2014, 10:30pm
Doing it again – Playful Awakenings
by award-winning director
Tobi Hill-Meyer
is a detailed exploration of trans women's relationship and hookup dynamics. This film weaves together explicit scenes and interview footage from a diverse range of trans women and their partners to paint a holistic portrait about trans women's sexuality, including their BDSM relationships and roleplaying games.
Playful Awakenings
centers on trans women with trans partners, featuring four couples: Drew Deveaux and Hayley Fingersmith, Chelsea and Mo, Lillith von Fraumench and Violet DeVille, and Azure Sparkles and Juicy. Intimate, tender, and lots of fun,
Playful Awakenings
kicks this series off on a smart and sexy note.
Website: http://doingitonline.com/
This film is a worthy feminist film that will open many people's eyes to the ups and downs of trans women and queer relationships. (XCritic.com)