Loops
Loops
Country
Denmark
Length
30 minutes
Year
2013
Director
Steen Schapiro
Language
Dansk
Subtitles
English
Screenings
June 22, 2014, 8pm / June 28, 2014, 10:30pm
(as part of the Fetish Short Film Night)
What is the strange relationship between porn and mainstream culture?
In five experimental sex scenes, the audience is challenged by simultaneously watching wild, hardcore sex, subverting gender and porn clichés, whilst the lovers looks at us directly and share their stories about spirituality, politics, pregnancy, feminism and more.
Loops is produced with support from the Danish Film Institute Workshop – probably the most hardcore film that the Danish Film Institute has supported. It features hardcore sex – but in a quite different way than normally presented.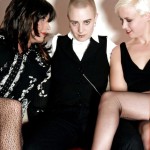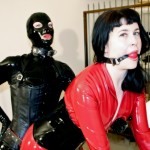 Website: http://www.loops.dk/
Trailer: