NACHTSCHATTEN Nights am 14.09.2017: "Kurzfilmnacht – Best of BDSM/Fetisch Kurzfilme"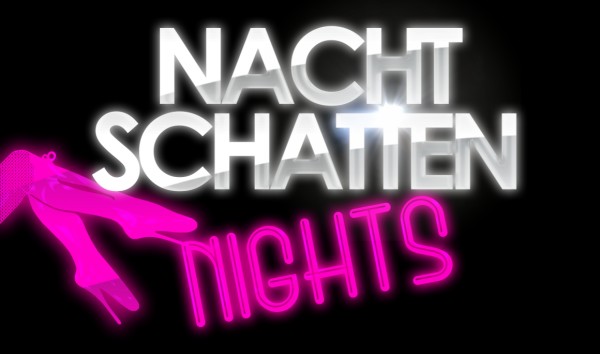 On September 14th, as part of our Nachtschatten Nights event series we will screen the best, funniest, craziest, strangest short films from the past Nachtschatten festivals.
Attention: the "Nachtschatten Nights" events won't be screened at the Werkstattkino, but at the McArthur & McArthur Studios in Munich (Schwanthalerstraße 184, 80339 München)!
The entrance is in the backyard, admission is around 7:30pm, the screening starts at 8pm.
Drinks and restrooms are available.
Since this is a non-commercial private event, we don't charge any admission fee/ticket price, but are happy to see a small donation to cover our expenses.
The location can only hold around 30 people, so we made a free reservation option below. Should all seats be reserved already, you can contact us by mail to be put on the waiting list and we will let you know as soon as possible should some seats become available again.
Für diesen Termin sind noch 0 Online-Reservierungsplätze verfügbar! Evtl. gibt es auch noch Restkarten an der Abendkasse.
Für diese Veranstaltung kann nicht mehr online reserviert werden. Evtl. gibt es noch Karten an der Abendkasse.
Hinweis: Es handelt sich hierbei um eine kostenfreie Reservierung, keinen Vorverkauf! Bitte die Karten spätestens 20 Minuten vor dem Vorstellungsbeginn unter Nennung des angegebenen Namens an der Kasse abholen, ansonsten gehen die Plätze wieder in den freien Verkauf!
Die Angabe eines Nicknames dient nur der Zuordnung zur Buchung und sowohl der Name als auch die Emailadresse werden nach Ende der Veranstaltung automatisch aus unserem System gelöscht. Es werden keine Daten einer Reservierung dauerhaft im System gespeichert.