Events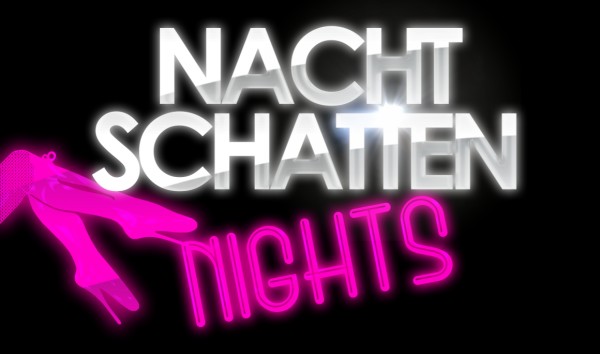 Besides the regular "big" Nachtschatten festival each year in June at the Werkstattkino (
see here
), we now also present the "Nachtschatten Nights" series of events, where festival organizer Tobias Fleischer presents selected films (feature and short film programs on a specific topic) out of the wide spectrum of erotic, BDSM and fetish films. The program will consist partly of festival films of past years, but also with some brandnew material as well as surprise films and obscure rarities.
Starting in August 2017 we will do a regular monthly film evening at the McArthur & McArthur Studios in Munich. There will also be some special shows at selected locations and events, also in other cities.
All official events can be found on this page and we will also announce them on our newsletter.
Cost: 5€/person + drinks on donation basis
Time: 7:30pm entrance, 8pm start
Location: McArthur & McArthur Studios, Schwanthalerstraße 184 Innenhof/Keller, 80339 München
Upcoming events:
Nachtschatten Nights #10: Nachtschatten Festival Warmup on June 19th 2018, 8pm, McArthur&McArthur Studios
Past events:
Nachtschatten Nights #1: "S&M Sally" on August 17th 2017, 8pm, McArthur&McArthur Studios
Nachtschatten Nights #2: "Best of short films" on September 14th 2017, 8pm, McArthur&McArthur Studios
Nachtschatten Nights #3: French Surprise on October 19th 2017, 8pm, McArthur&McArthur Studios
Nachtschatten Nights #4: Lesbian Lepidopterology on November 16th 2017, 8pm, McArthur&McArthur Studios
Nachtschatten Nights #5: Eyes wide cut on January 18th 2018, 8pm, McArthur&McArthur Studios
Nachtschatten Nights #6: Puppet dance on February 15th 2018, 8pm, McArthur&McArthur Studios
Nachtschatten Nights #7: A Dark Story on March 13th 2018, 8pm, McArthur&McArthur Studios
Nachtschatten Nights #8: Collateral Damage on April 17th 2018, 8pm, McArthur&McArthur Studios
Nachtschatten Nights #9 on May 14th 2018, 8pm, McArthur&McArthur Studios