A Weekend in Germany
A Weekend in Germany
Country
Germany
Length
24 minutes
Year
2013
Director
Jan Soldat
Language
German
Subtitles
English
Screenings
June 22, 2014, 8pm / June 28, 2014, 10:30pm
(as part of the Fetish Short Film Night)
Manfred and Jürgen, both in the mid 70s, are enjoying their free saturday. Lying in the sun, working in the garden and remembering the old times. On sunday Rosi, an old pal of them, comes around to join their regular S&M/bondage sessions. An ordinary weekend in Germany.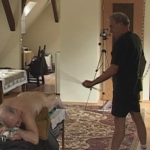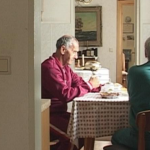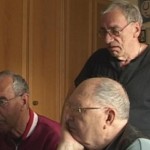 A documentary film about the naturality of the human body and sexuality in old age – really funny and entertaining without ever making fun of the actual people and their livestyle.
In
A weekend in Germany
the young film maker
Jan Soldat
shows something out of the ordinary as something totally ordinary, a view more on the human relationships than on the spectacular.
Teaser: