Preaching to the Perverted
Preaching to the Perverted
Country
United Kingdom
Length
100 minutes
Year
1997
Director
Stuart Urban
Language
English
Subtitles
German
Screenings
June 23, 2014, 8pm
June 28, 2014, 8pm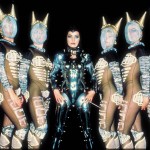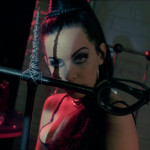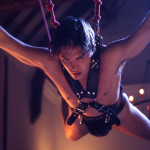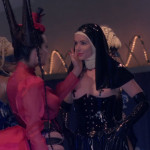 When the moral crusaders led by Member of Parliament Henry Harding set out to gather evidence for a private prosecution against Britain's fetish and S&M clubs they send in Peter, a young ex-employee of the Holy Hardware Computer Company (motto "Log on to the Lord"), to infiltrate the sleazy underground community. Suddenly Peter finds himself thrust into the sex-glamour shock of London's biggest clubs and parties, filled with beautiful girls and wicked explorations. With a menagerie of carnal evidence literally falling into his lap, Peter reports back to Harding who is delighted at the incriminatory evidence his protege has gathered against the clubs.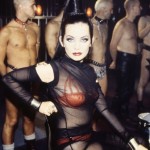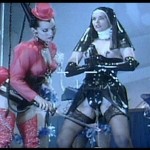 But Peter soon finds himself infatuated with a fetish goddess from New York, Tanya Cheex, who happens to be the leader of the fetish club scene on both sides of the Atlantic. Unfortunately, Tanya's outrageous show and lifestyle at the House of Thwax threatens to send her straight to jail once the prosecution begins. Falling harder and deeper in love with a woman who both enraptures and repels him, Peter attempts to convince Tanya to become more "normal", and avoid going to jail. However Tanya's own infatuation with her would be savior inspires a quest of her own… to pervert the morally innocent Peter. The question is… who will win?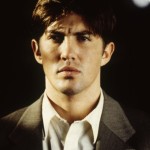 The 1997 film, written and directed by
Stuart Urban
became a cult success after being dropped by the BBC and being banned in Ireland.
In 2013 a restored and extended version of the film was released that we are now proud to present as the German premiere at the
NACHTSCHATTEN Film Festival
!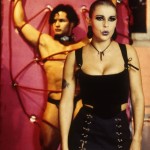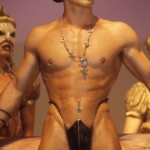 Website:
http://www.preachingtotheperv.com/
Trailer:

A kind of high-tech, fast-paced, Moulin Rouge for the fetish world. (Curve Magazine)