Events
Besides the regular "big" Nachtschatten festival each year in June at the Werkstattkino, there are also various spinoffs and special events that we also organize.
All official events can be found on this page and we will also announce them on our newsletter.
NACHTSCHATTEN Specials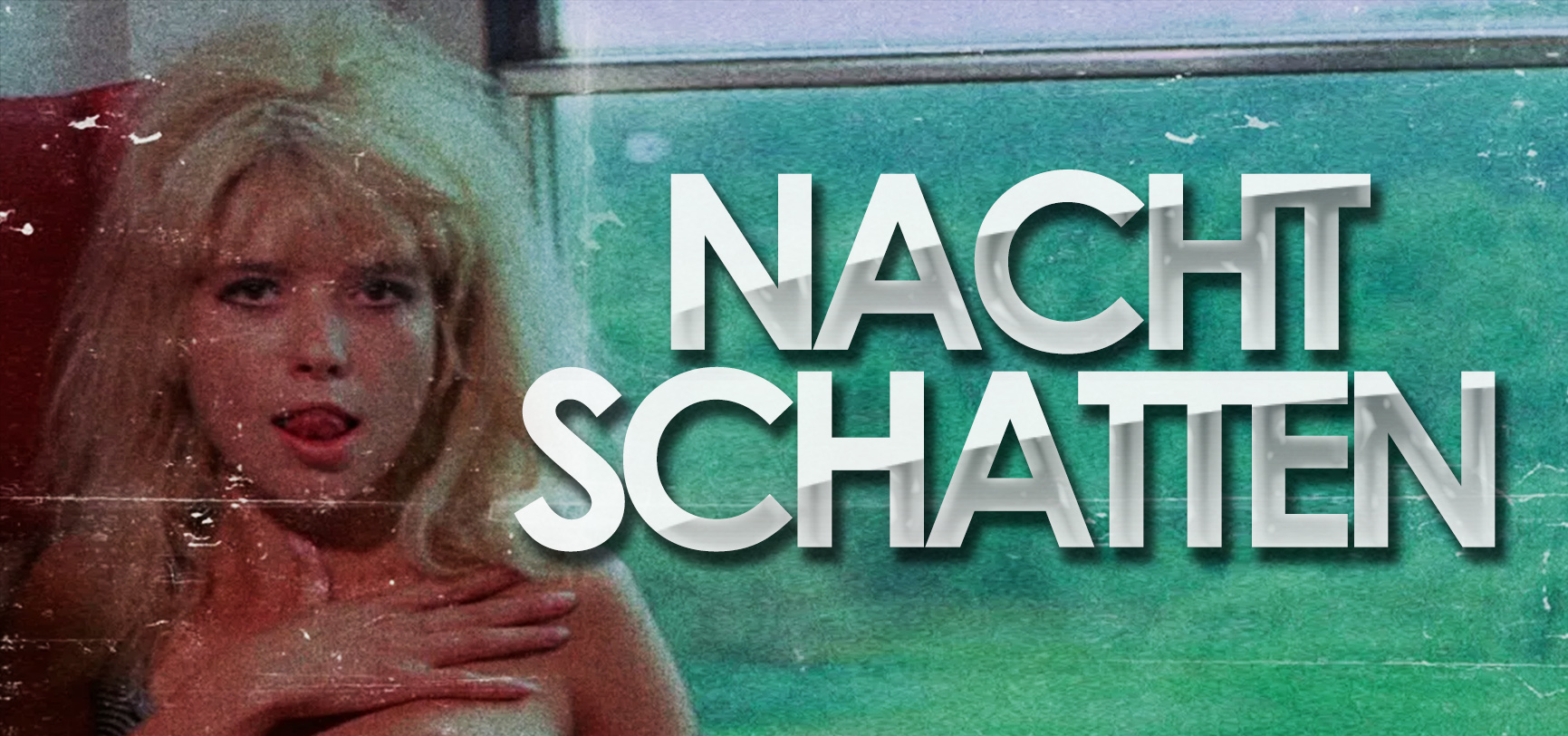 On March 7th, 2020 we present in cooperation with McArthur&McArthur Studios a very special film screening: we show "SPELLBOUND", a short film by Ulrike Kaffei, about Shibari, including a Q&A with the film maker. More infos on the
dedicated event page
.
NACHTSCHATTEN NIGHTS


The "Nachtschatten Nights" is a series of events where selected films (feature and short film programs on a specific topic) out of the wide spectrum of erotic, BDSM and fetish films are screened. The program consists partly of festival films of past years, but also with some brandnew material as well as surprise films and obscure rarities.
The location for the "Nachtschatten Nights" are the "McArthur & McArthur Studios" (Schwanthalerstraße 184, 80339 Munich,
www.mcarthurmcarthur.com
). Doors open at 7:30pm, at 8pm there will be a short introduction to the film, then the film itself and afterwards for those who want a little discussion.
Drinks and restrooms are available at the location. Ticket price is 7.50 Euro p.p.
The title of the film to be screened will not be announced in advance, so it will always be a surprise film 🙂
The next NACHTSCHATTEN NIGHTS events:
– Wednesday, March 25 2020
CANCELLED!
– Thursday, April 16 2020
CANCELLED!
– Thursday, May 14 2020
– Thursday, June 18 2020 (Nachtschatten Film Festival Warmup)
MUNICH SMUT SLAM

We also co-produce the monthly Munich Smut Slam, created and moderated by the marvelous Cameryn Moore!
A "Smut Slam" is a sex positive storyteller night/open mic event where people from the audience can tell their real-life sex stories on stage, with a chance to win great prizes at the end!
Attention: This event is in English language only!
The Smut Slams are happening at KOOKS (Geyerstr. 18). Doors open at 7:30pm, at 8pm we begin slamming! Entry for 18+ only.
More infos about the Smut Slams and Cameryn Moore is available
here
.
The next MUNICH SMUT SLAM events:
– Sunday, April 5 2020
CANCELLED!
– Sunday, May 10 2020
– Sunday, June 7 2020